Download Videos/MP3s From YouTube and other Platforms easily with Tubemate – The Ultimate Video Downloader for Android Devices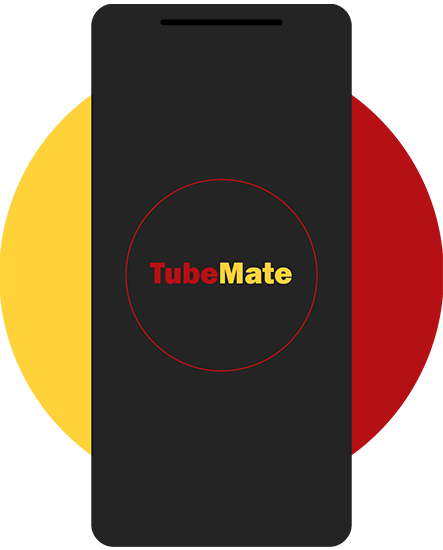 In today's world, YouTube has become a primary source of entertainment and knowledge. From music videos to documentaries, we can find all types of videos on YouTube. However, there are times when we are unable to access the internet or want to watch our favorite videos offline. For such instances, downloading videos from YouTube is a handy solution. And this is where Tubemate comes in – a popular app that lets you download YouTube videos directly to your device. In this comprehensive guide, we will discuss everything you need to know about Tubemate, its features, and how to use it.
Tubemate is a mobile app that allows you to download videos from YouTube and other platforms to your Android device.
Tubemate is entirely free to use and comes with a range of features that make it one of the most popular video downloader apps on the market. The app is straightforward to use and has a clean, user-friendly interface that makes it easy for anyone to use.
Multiple download options With Tubemate, you can download videos in different resolutions and formats. You can choose from a range of options, including MP4, AVI, and 3GP, as well as different resolutions, ranging from 240p to 1080p.

Background download One of the most convenient features of Tubemate is its background download feature. You can start downloading a video and then continue using your device for other activities while the video is downloading in the background.

Fast download speeds Tubemate's fast download speeds are another reason why it's so popular. The app uses multiple connections to download videos, which means that you can download videos quickly, even if they are large files.

Built-in video player Tubemate comes with a built-in video player, which means that you can watch the downloaded videos without leaving the app. The player supports all the popular video formats, and you can also control the playback speed and volume.
How to install Tubemate APK
Download the Tubemate APK file. Once you have downloaded the APK file, you can proceed to the next step.
Enable "Unknown Sources" Before you can install the Tubemate APK file, you need to enable "Unknown Sources" on your Android device. To do this, go to your device's Settings, then select "Security" or "Privacy," depending on your Android version. Next, toggle on the "Unknown Sources" option to allow the installation of apps from sources other than the Google Play Store.
Step 3: Install the Tubemate APK file To install the Tubemate APK file, go to the Downloads folder on your device and locate the file. Tap on the file to start the installation process. You may be prompted to confirm the installation and grant certain permissions, such as access to your device's storage and media files. Follow the on-screen instructions to complete the installation process.
Step 4: Open Tubemate and start using it Once the installation is complete, you can open the Tubemate app and start using it to download videos.
 Open YouTube app or website or another platform and find the video that you want to download.
 Copy the video link Once you have found the video, click on the share button and copy the video link.
 Open Tubemate and paste the video link in the search bar. Tubemate will automatically detect the video and show you different download options.
 Choose the download option that you prefer, including the resolution and format of the video.
 Click on the download button, and the video will start downloading to your device.
 Once the video is downloaded, you can watch it using the built-in video player in Tubemate.
While Tubemate is a convenient app for downloading YouTube videos, there are a few tips that you should keep in mind to ensure that you use the app safely and effectively.
Only download videos that you have the right to download Downloading copyrighted material is illegal and can result in serious consequences. Make sure that you only download videos that you have the right to download, such as videos that are in the public domain or videos that you have created yourself.
Be careful when downloading from third-party sources. Make sure that you download the app from tubemate.io to avoid malware and other security risks.
Check your device's storage space Downloading videos can take up a significant amount of storage space on your device. Make sure that you have enough storage space before you start downloading videos.
Use a reliable internet connection Downloading videos requires a stable and reliable internet connection. Make sure that you are connected to a strong and stable Wi-Fi network to avoid interruptions or slow download speeds.
In conclusion, Tubemate is a convenient and easy-to-use app that allows you to download YouTube videos directly to your Android device. The app comes with a range of features, including multiple download options, background downloads, fast download speeds, and a built-in video player. To use Tubemate, you need to download and install the app on your Android device and then copy the video link from YouTube and paste it into Tubemate. While using the app, make sure that you only download videos that you have the right to download and download the app from a trusted source. With these tips in mind, Tubemate is an excellent tool for anyone who wants to watch their favorite YouTube videos offline.